RHJ-A Vacuum Emulsifying Mixer
This equipment is specially designed for the production of small batches of high-end products in the cosmetics and pharmaceutical industries.
GET A QUOTE
This equipment is made up of a homogenizer, middle blade stirrer, and scraper residues stirrer to form the best mixing setup in order to produce the perfect mixed material.
GET A QUOTE
The advantage of this equipment is that the product is sheared and dispersed in a vacuum environment to achieve the perfect product of defoaming and delicate light feeling.
GET A QUOTE
CONTACT US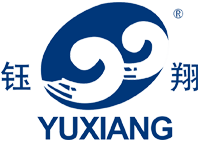 Guangzhou YuXiang Light Industrial Machinery Equipment Co. Ltd.
We are always providing our customers with reliable products and considerate services.
If you would like to keep touch with us directly, please go to contact us