RHJ-B Vacuum Emulsifying Mixer
RHJ-B vacuum emulsifying machine is the latest quality design combined with the technology of U. S Ross Group, which could be applied in the production of facial foundation, cream lotion, toothpaste, and materials with high viscosity.
GET A QUOTE
The vacuum system makes the complete operation within the vacuum condition in order that there are no bubbles in the material.
GET A QUOTE
Continuously working for large quantity processing, it can be discharged with the circulation homogenizer or positive pressure inside the main pot to pump out the material inside which is convenient and fast.
GET A QUOTE
CONTACT US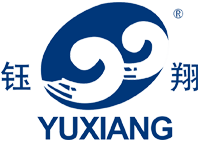 Guangzhou YuXiang Light Industrial Machinery Equipment Co. Ltd.
We are always providing our customers with reliable products and considerate services.
If you would like to keep touch with us directly, please go to contact us