RHJ-C Vacuum Emulsifying Mixer
This machine adopts two speeds on one shaft, stirring speed:0-63rpm, and homogenizer speed: 0-3500rpm (adjustable).
GET A QUOTE
The whole process is working under the vacuum system to avoid foamy in the high-shear emulsion to meet the sanitary standard.
GET A QUOTE
This machine adopts advanced technology with the homogenizer in the perfect position to reach a better emulsion effect.
GET A QUOTE
CONTACT US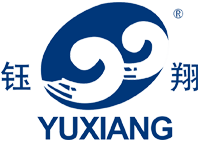 Guangzhou YuXiang Light Industrial Machinery Equipment Co. Ltd.
We are always providing our customers with reliable products and considerate services.
If you would like to keep touch with us directly, please go to contact us