An Introduction to the Vacuum Emulsifying Mixer
In recent years, with the rapid development of the cosmetics, chemical, and pharmaceutical industries, the demand for emulsifiers has grown. Yuxiang Machinery actively introduces foreign advanced emulsification technology, and the cosmetic cream emulsifying machine is becoming more and more mature in technology and quality. Emulsification homogeneous equipment meets the needs of the cosmetics, pharmaceutical, chemical, food and other industries.
The powerful motor rotates at a high speed to create a vacuum between the rotor and the stator. The material is sucked from the upper and bottom of the rotor and stator, and the inner upper center is stirred.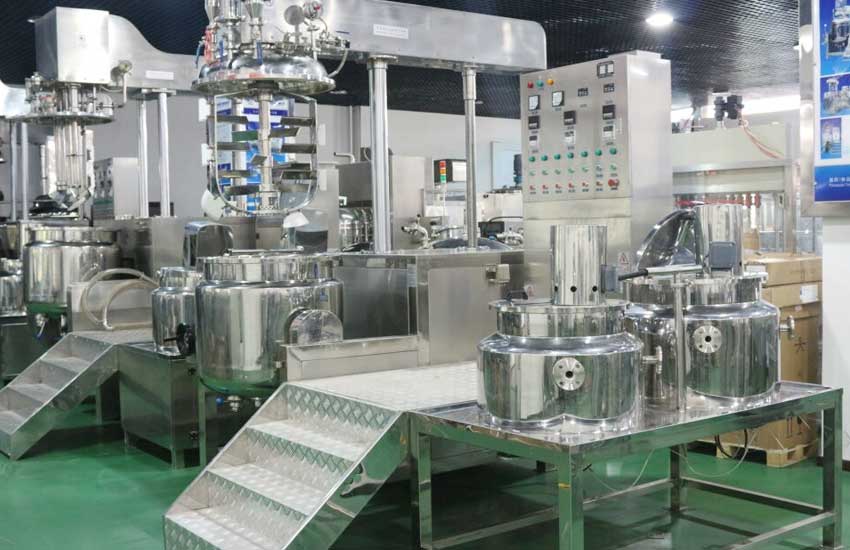 Mixing and wall-type mixing, achieving high-speed shearing, impacting, grinding and centrifugation in the narrow gap between the rotor and the stator. Under the combined action of tearing, the emulsified material is evenly dispersed in an instant to ensure the smooth and delicate product.
Yuxiang Machinery actively introduces advanced emulsification technology, advanced production equipment, and provides non-standard customized solutions according to the customer's material characteristics and process requirements.
Yuxiang can customize the high-quality vacuum homogenizing equipment according to the needs of customers.
Welcome to consult us (Tel: 008618898530935) to know more details about the products.