Australian Customer Placed Two Orders for the Mayonnaise Emulsifier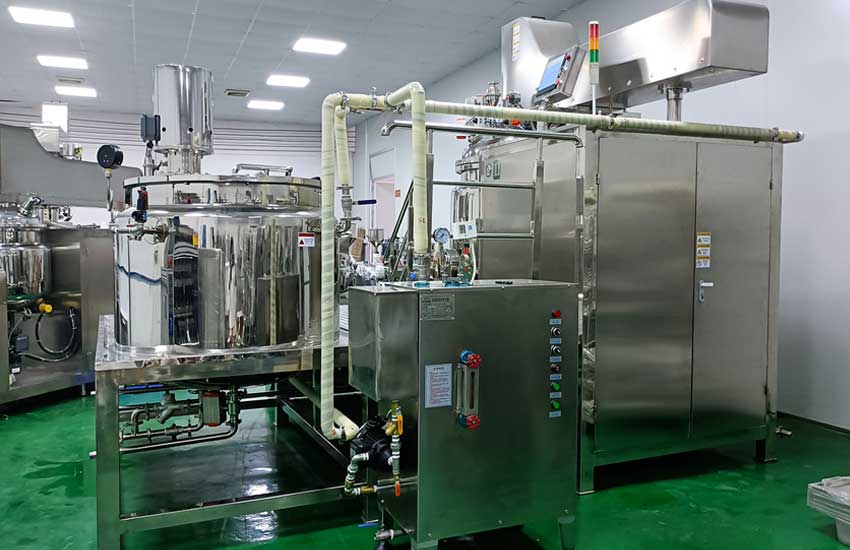 Australian customer placed two orders for the mayonnaise emulsifier for Yuxiang Machinery in three months.
At the Canton Fair in October, Yuxiang machinery attracted a customer from Australia. He was mainly engaged in the production of mayonnaise. He used a traditional emulsifier before. He was very curious to see our new equipment and asked us doubtfully. Can the salesperson of our company produce their products? After the patient answer from the customer service, the customer ordered one to try it out.
Today the salesperson suddenly received an e-mail. The attachment of the e-mail was an order. The content of the order was 5set mayonnaise emulsifiers. The customer turned out to be from the Canton Fair in October. The salesperson was extremely excited. After communicating with the guests, they found out that after the Canton Fair, they returned to Australia to put the equipment into use immediately. They felt that Yuxiang's equipment had a high level of sanitation and had a very good emulsification effect. The processed materials were five times the original, and the performance was stable. I have never had any problems, so I gave Yuxiang another five orders to expand production mayonnaise emulsifiers.
For many years, Guangzhou Yuxiang machinery insisted on development and innovation and followed quality policy first. Now more and more foreign guests also know Yuxiang machinery. The footprints of Yuxiang products are spread all over the United States, Europe, Japan, South Korea, the Middle East, Malaysia, Singapore, and other regions.
Order Hotline: 18898530935