Fully Automatic Transparent Film 3D Packaging Machine
Fully Automatic Transparent Film 3D Packaging Machine


Description
This machine is widely used in the transparent film 3D automatic overwapping of various square single or several(assembling) articles. It adopts PLC machine-person interface control system: all the action are driven by the cylinde, the serve engine controls the dimension of film feeding at any level. The machine body consisits of stainless steel frame and close organic glass shield, work plaform and all contact material parts adopt stainless steel, which confirm to sanitary standard. it can package different size (L*H*W)of boxproduct as replace of some spare parts. It is ideal machine which is used for the 3D overwrapping of different size and different kind of products.
Performance & Feature
Technical Parameter
CONTACT US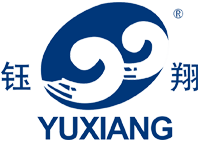 Guangzhou YuXiang Light Industrial Machinery Equipment Co. Ltd.
We are always providing our customers with reliable products and considerate services.
If you would like to keep touch with us directly, please go to contact us